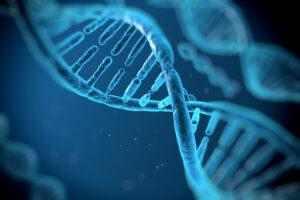 ADHD often runs in families. But what are the genetic mechanisms that may support this connection? ADHD and
ADHD often runs in families. But what are the genetic mechanisms that may support this connection? ADHD and neurodiverse
Nearly 60% of the adult brain is composed of lipids, of which approximately 35% are polyunsaturated fatty acids (PUFAs).
Attention-deficit/hyperactivity disorder (ADHD) is a globally recognized neurodiverse condition that impact a wide variety of social, emotional, and cognitive
Introduction: In the early 20th century, a number of isolated studies discovered a relationship between the diet and mental
There's a simple prescription for treating ADHD in children – eat more fruits and vegetables. New findings published in
Deficiency in omega-3 polyunsaturated fatty acids (n-3 PUFAs) has recently been investigated as a potential pathogenetic mechanism in ADHD
There has been a great deal of press lately on diet and mental health. A new expert review confirms
The recently released Pesticide Action Network North America report "A Generation in Jeopardy" is replete with information and over 200 citations.1 This is a synopsis of some of the points made in this report…
Soho Flordis International (SFI® Health)—a leading provider of premium, evidence-based nutraceuticals and the home of Klaire Labs®—announced the U.S.
The research published September 2019 in Pediatric and Perinatal Epidemiology examined whether acetaminophen in mid-pregnancy and the behavior of
In an age where attention spans are short and activity levels are low for teen boys, a new study
Prenatal exposure to flame retardants may be as concerning as lead exposure to children's brain development. A new study