By Jeffrey A. Morrison, MD, CNS; Anita L. Iannucci, PhD /  Recently, detoxification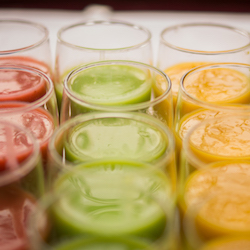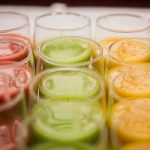 diets have achieved notoriety in the popular press due to celebrity endorsements and marketing that suggest quick and easy weight loss. Although researchers have done studies to evaluate the weight-loss outcomes of popular diet programs such as Weight Watchers, Atkins, and others, they have performed no outcomes studies to support the weight-loss results that detox diets claim.
This study, published in Integrative Medicine, A Clinician's Journal, intended to evaluate the changes in weight and medical-symptoms scores in participants who adhered to a 4-week, meal replacement–enhanced, low-calorie detoxification diet.
The participants were 31 (13 M, 18 F) patients the first author saw consecutively in his private practice. Their ages ranged from 23 to 77, their pre-intervention weights from 134 lbs to 275 lbs, and their pre-intervention body mass indexes (BMIs) from 23.2 to 38.4.
The participants followed a meal replacement–enhanced, low-calorie detox diet for approximately 4 weeks.
Outcome Measures: The research team examined participants' pre-intervention-to-post-intervention (pre-to-post) changes in scores on the Detox Questionnaire, which measures medical symptoms, and its 15 scales; pre-to-post changes in weight; and pre-to-post changes in BMI.
On each of 15 toxicity scales (medical symptoms) from the questionnaire, the study showed a statistically significant pre-to-post decline.
The overall score, containing all 71 items from the 15 scales, also showed a significant decline, from a median of 53 at pre-intervention to 17 at post-intervention, P < .001.
Additionally, the average pre-to-post weight loss equaled approximately 9 lbs, P < .001, and a significant reduction in BMI occurred, from an average of 29.2 to 27.8, P < .001.
No significant relationship existed, however, between the amount of the decline in symptoms scores and the amount of weight lost.
This meal replacement–enhanced, low calorie detox diet appears to be a viable option for both weight loss and a reduction in chronic health symptoms.