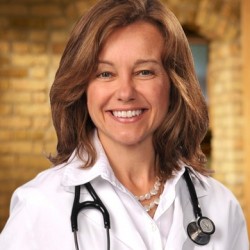 By Elizabeth Klodas MD, FACC As a cardiac care community, we have certainly become exceptionally adroit at managing heart disease – prescribing statins, treating hypertension, and implanting stents and defibrillators. But we do all this while failing to effectively address the underlying fundamental root cause of atherosclerosis – poor nutrition.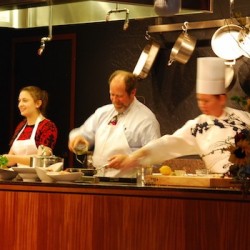 "What if medical schools and schools of public health partnered with culinary and behavioral change experts to create new curricula for both health care providers and chefs? Might this novel strategy ultimately benefit both patients and the general public?" — David Eisenberg, MD at HealthyKitchens HealthyLives conference, March 14, 2014
This was the opening statement at the recent HealthyKitchens HealthyLives conference at the Culinary Institute of America (CIA) in St. Helena. Is Eisenberg an idealist or realist? Had I not seen it myself, I might have used the "i" word, with a capital I. As with any disruptive innovation, idealism is one part of the energy quotient that drives change. This conference explored the hands-on reality of how to affect lasting behavior change starting in the kitchen.