Articles, Videos and Webinars from Tieraona Low Dog, M.D.
Tieraona Low Dog M.D., is recognized as one of the leading experts in integrative medicine,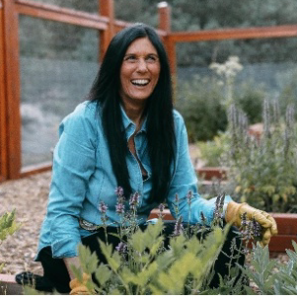 particularly in the area of women's health. She is a founding member of the American Board of Integrative Medicine and the Academy of Women's Health, and has been on the editorial board for the Journal of the North American Menopause Society since 2003, and many others. She has published more than 40 peer-reviewed scientific articles, authored 22 chapters for medical textbooks and numerous books including Women's Health in Complementary and Integrative Medicine; National Geographic's Life is Your Best Medicine, Healthy at Home and Fortify Your Life (February 2016). She co-authored National Geographic's Guide to Medicinal Herbs and The Botanical Safety Handbook (2nd edition) and was co-editor for Integrative Women's Health by Oxford University Press. Tieraona has spoken at more than 550 medical/scientific conferences around the world over the span of her career.
More on Tieraona Low Dog M.D.
Dr. Low Dog has been honored by numerous organizations over the years. She was named by Time magazine as an "Innovator in Complementary and Alternative Medicine," she received the Burt Kallman Scientific Award, NPR's The People's Pharmacy Award for Excellence in Research and Communication for the Public Health, the New York Zen Center's Compassionate Care Award, the Integrative Healthcare Leadership Award, the American Herbal Products Association's Herbal Insight Award, and Clinician of the Year Award by the Natural Products Association in 2015. Click to visit www.drlowdog.com
---
---